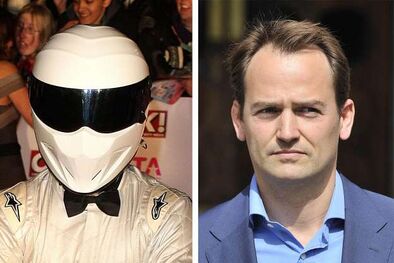 Ben Collins (born 13 February 1975) is a racing car driver from Bristol, England. He has competed in motor racing since 1994 in many categories, from Formula Three and Indy Lights to sportscars, GT racing and stock cars
On 19 January 2009, British newspaper The Daily Telegraph ran a story claiming that they had "outed" Collins as being one of the people behind the white-suited incarnation of The Stig, at the same time noting that "Collins, from Bristol, has always denied being the Stig".
The Times, in a follow-up article, stated that the "identity of the white-suited Stig ... has been an open secret within the motoring world for some years, with newspapers refraining from publishing his name, to uphold the spirit of the programme" which concluded that "a newspaper broke with the convention to out Mr Collins, 33, after following up a story in a Bristol newspaper".Similar allegations were repeated by The Sunday Times during August 2010.