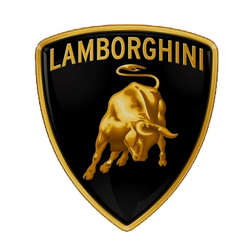 Stereotypically, Italians are not quiet people, and this is reflected in their cars. Lamborghinis are generally fast and loud. The first Lamborghini was revolutionary. Unfortunately, like a stereotypical Italian car, they often refused to work properly.
Ferrucio Lamborghini, the company's founder was a successful tractor manufacturer, so trouble was to be expected with some of the fist cars. Over the years, though, they have improved the design and power of the cars to help them reach completely new levels of insanity. Automobili Lamborghini S.p.A., also known as Lamborghini, are headquartered in Sant'Agata Bolognese.
First model produced: 350GTV in 1963
Original owner of company: Ferrucio Lamborghini
Ferrucio's star sign was Taurus, the bull, and used the famous fighting animal on his cars
Founded by Ferruccio Lamborghini, Lamborghini started out as a tractor-building company in the village of Sant'Agata Bolognese, between Bologna and Modena. However, Ferruccio Lamborghini's priorities changed when he went to meet Enzo Ferrari at the Ferrari factory in Maranello, Italy, to complain about the quality of the clutch in his Ferrari 250. Ferruccio received a dismissive answer from Ferrari, who said to Lamborghini that "the problem is not with the car, but rather, the driver," and suggested he look after his tractors leaving sport cars to others. A resentful Lamborghini returned to his factory, and after dismounting the transmission from the defective Ferrari, discovered that it was built with the very same transmission used in his own tractors. Encouraged by the discovery, Ferruccio Lamborghini called upon the talents of Giotto Bizzarrini, Gian Paolo Dallara, Franco Scaglione and Bob Wallace, who worked on what Ferruccio envisioned as his grand tourer to rival Ferrari. The result would eventual become the GTV prototype. The following year, Lamborghini would debut the 350GT.
External links
Edit