Top Gear - Series 31 premieres on the 14th of November, 2021.
The Grand Tour - Series 4 continues 17th of December, 2021.
Top Gear America - premiered on 29th January 2021.
Welcome to the Top Gear wiki, an online resource for everything Top Gear that anyone can edit.

Top Gear is a BAFTA, multi-NTA, and International Emmy Award-winning BBC motoring-television series. It began in 1977 as a conventional motoring magazine show. Over time, and especially since a relaunch in 2002, it has developed a quirky, humourous style. The show was formerly presented by Jeremy Clarkson, Richard Hammond and James May, until Clarkson's infamous dismissal in 2015. Retaining just The Stig, the show's tamed racing driver of an unknown origin, the show now sees the likes of Chris Harris, Paddy McGuinness and Freddie Flintoff following the departures of Chris Evans, Rory Reid and Matt LeBlanc. At one point, the programme was one of the most-watched in the entire world, with an estimated 385 million viewers worldwide. In 2007, it was also one of the most pirated television shows in the world... Read more.

---
The Grand Tour is the spiritual successor to the Clarkson, Hammond, and May-era of Top Gear, starring the former hosts in an online series that is exclusive to Amazon Prime. The show's first series aired in late 2016, followed by a second series a year later. A third series then concluded the trio's careers as studio show hosts in early 2019, before a fourth and fifth series were announced later in the year. Read more.

Top Gear (2019-)
Top Gear (2002 - 2015)
On This Day - August 19
Seriously uncool! Nothing happened today.
For a long list of polls, see Top Gear Wiki:Polls
Blogs
Hi all! Fandom posted an update regarding the Unified Community Platform (UCP). As a reminder, the UCP is a new unified platform giving users the up-to-date MediaWiki experience including the latest f…
With many thanks to Robert Williams of Des & Mick Online, I have just been granted access to a copy of BBC's Motion Gallery information for all 700+ episodes of Top Gear that were produced between 19…
Hey guys!
I'm here to let you know that staff have exciting plans for the future of video on Fandom, including the future of what was Featured Video (FV) and what is replacing it.
A replacement for FV,…
See more >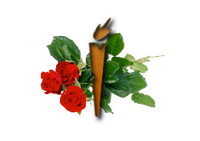 Affiliate(s)