Richard Mark Hammond
was the British television presenter and award-winning journalist known for co-presenting
Top Gear
from 2002 until 2015 alongside co-stars 
Jeremy Clarkson
 and 
James May
, appearing in 179 of the 186 episodes produced during this timeframe. Known for being the shortest presenter of the three, he was often affectionately referred to as Hamster.
Backstory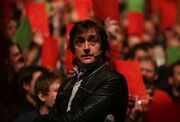 Born in Solihull near Birmingham on December 19th 1969, Richard was the eldest of three children to Eileen and Alan Hammond. Due to his place of birth, his family had deep-rooted connections to the British automobile industry, resulting in his father purchasing an Austin Allegro Estate instead of the Ford Cortina he wanted, as was revealed in the Series 3 finale of The Grand Tour. In the mid-1980s Hammond moved with his family to the North Yorkshire market town of Ripon where his father ran a probate business in the market square.
He was bullied mercilessly in school due to his small size (which was revealed in January 2013). Originally a pupil of Solihull School, a fee-paying boys' independent school in the West Midlands town, he moved to Ripon Grammar School, and from 1987 to 1989 attended Harrogate College of Art and Technology. He gained a BTEC National Diploma in Visual Communications but chose not to pursue a career in this direction.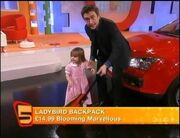 In 1995, Hammond began working at a London PR company, where he developed a romantic interest in Amanda "Mindy" Etheridge. Hammond persuaded a friend to ask Amanda out on a date on his behalf due to being too nervous to do it himself. After several dates they began to grow closer which resulted in Amanda's pregnancy in 2000. Their first daughter whom they named Isabella (or Izzy for short) was born later that year. Amanda and Richard married in 2002, and a year later in 2003, they had another daughter, Willow.
It was during the first of these pregnancies that Hammond's long-time friend, Zog Ziegler, came up with Hammond's nickname of "Hamster", describing the then-unborn Izzy as a "little hamster" upon the family's visit to Ziegler's house in Cheltenham. To this day, Ziegler sees himself as Hammond's "godfather without portfolio".
Television Appearances and Career
Early in his career, Richard worked at many radio stations, including Radio York, Radio Cumbria, Radio Leeds, and Radio Lancashire, before going on to present a number of daytime lifestyle shows and motoring programmes on 'Men & Motors'.
It was revealed in Richard Porter's 2015 autobiography And On That Bombshell that Hammond was given a screen test in the Summer of 2000 to potentially appear as a new presenter in Series 44 of Original format Top Gear, which would have made him the third member of the "Holy Trinity" to have done so. However, although he had Porter's personal blessing, the producers of the show decided upon Adrian Simpson, as Simpson had no on-screen experience and could be built into a presenter of their desire, rather than Hammond, who was already established. When Hammond returned for a second audition in early 2002 for the relaunched version of the show, he was informed of how close he came to presenting the original incarnation, which was news he didn't take well.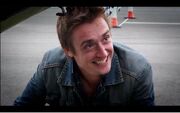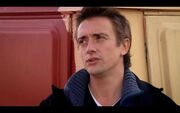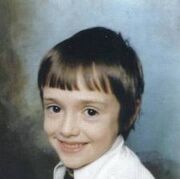 He presented the Crufts dog show in 2005, the 2004 and 2005 British Parking Awards, and has appeared on 'School's Out', a quiz show on BBC One where celebrities answer questions about things they learned at school when they were younger. He even hosted the UK Version of 'Total Wipeout', and also hosted Sports Relief 2008. He hosted his own show, 'Richard Hammond's Crash Course', and hosted the special '50 Years of Bond Cars', where he interviewed Goldfinger, Diamonds Are Forever, Live and Let Die and The Man with the Golden Gun director Guy Hamilton, Sir Roger Moore who played James Bond from 1973 to 1985, current James Bond actor Daniel Craig, former Stig Ben Collins who also stunt doubled for Craig in 'Quantum of Solace' and was amazed when he taught Bond baddie actor Ola Rapace on how to drive the Audi in the beginning of 'Skyfall' and visited the Istanbul set.
In 2014, Hammond participated in several promotions for BBC America where he reflected on the many places he had been to in Series 21. During those segments, he is shown with a beard and moustache.
In 2015 Hammond declined to renew his Top Gear contract with the BBC following Jeremy Clarkson's departure from the show, paving the way for an all-new line-up which has yet to be announced by the BBC.
In 2017, Hammond, Clarkson and May have officially started their show called The Grand Tour, which sparked some controversy due to Hammond proclaiming that men who eat ice cream are homosexuals.
Oliver
Richard Hammond's 1963 Opel Kadett, which he nicknames Oliver, first appeared in the Botswana Special. After the special, Hammond kept Oliver and used it in his BBC Children's Program, Richard Hammond's Blast Lab.
Vampire accident
During filming of a Top Gear at a former RAF Elvington airbase near York on 20 September 2006, Hammond was badly injured when the jet-powered car he was driving had a tyre failure. He was travelling at 288 mph (463 km/h) at the time of the incident. He had sustained significant brain damage, memory loss and other injuries. 30 hours later, he took his first steps after the accident, by going to the loo. He was then moved to a general ward. In October, he recovered and returned to Top Gear. He spoke about the accident on a show with Jonathan Ross and regained some memories but was forbidden to drink alcohol for two years. More info here.
Community content is available under
CC-BY-SA
unless otherwise noted.